Pilsner Urquell
Most famous! Pale, golden beer with a slightly sweet after taste 12oz
Czechvar
A light lager, hoppy aroma, and a slightly bitter medium body 12oz
Golden Pheasant
A golden lager with a clean taste that will appeal to domestic drinkers 16.9oz
Primator Lager
Rich, golden, with a balanced flavor. Made with Saaz hops! 16.9oz
Primator Dark
Winner of the World's Best Dark Beer in '08 and '12. Enough said! 16.9oz.
Primator Maibock
Golden, thick, creamy head with a sweet but crisp flavor 16.9oz.
Primator Wheat
World Beer Award 2013 taste winner. Light and dry hefeweizen 16.9oz.
Primator Double Bock
Dark and sweet with a whopping 10.5% alcohol content 16.9oz
Krusovice
A bold & hoppy beer that any pilsner lover will enjoy 16.9oz
Please ask about other Czech beers we may carry. Due to ever changing policies to importing and exporting, we may have other beers like Kozel, Staropramen, Zatec, or Radegast. We also carry most domestics, so ask your server for options.
Robert Mondavi Private Select (Cali), Cabernet, Merlot, or Chardonnay
Mirassou (Cali) Pinot Noir
Berenger Main Vine (Cali) White Zinfandel or Moscato
Michelsberg Schmitt Sohne (Germ) Riesling or Piesporter
Stone Cellars (Cali) Pinot Griggio
Reds
Red Diamond Cabernet Sauvignon (Cali)
Frei Brothers Cabernet Sauvignon (Cali)
Ecco Domani Merlot (Italy)
Apothic Red Blend (Italy)
Chateau De Macard (France)
Eger Bikaver Bulls Blood (Hung)
Mirassou Pinot Noir (Cali)
Whites
Kendal Jackson Chardonnay (Cali)
William Hill Chardonnay (Cali)
Michelsberg S.S. Reisling (Germ)
Michelsberg S.S. Piesporter (Germ)
Brancott Suavignon Blanc (N.Z.)
Banfi San Angelo Pinot Griggio (Italy)
Berenger White Zinfandel (Cali)
Champagne available as well…We carry Asti and Brut by the bottle $25 or splits $7
Appetizers
Potato pancakes
served with our sauerkraut
Provolone stix
(6) served with creamy horseradish
Sauerkraut balls
a dozen served with creamy horseradish sauce
Calamari rings
With lemon and horsey sauce
Bavarian pretzels
with paprikash to dip!
Wings
(6) for $6 or (12) for $11
Meals
Roast Pork
Center cut chop with home made sauerkraut
Chicken Paprikash
White meat smothered in our paprikash
Goulash
Choice beef slow cooked in our traditional sauce
Schnitzel
Thin, lightly breaded veal. A favorite!
Perch
Two filets with home made tartar sauce
Sauerkraut Pierogies
(5) served with kraut and sour cream!
All meals served with choice of potato pancakes or spaetzles
Sandwiches
Kielbasa sandwich
Kielbasa and kraut with our own mustard
Pork sandwich
Pork and sweet kraut on a bun!
Potato Pancakes
Served around our own sweet sauerkraut
Sauerkraut Balls
With our house made horseradish sauce
Provolone Stix
(6) to order, with horsey sauce
Shishki
Spicy house made meat rolls with our own tangy apple mustard
Calamari
Served with lemon and our horsey sauce
Bavarian Pretzels
(3) served with our own mustard or paprikash sauce
Kielbasa n Kraut
Kielbasa slices with our house made kraut n mustard
Sampler
Create your own sampler from the choices above.
Pick any 3 $12
Pick any 4 $16
Sauerkraut Pierogies
Sautéed in onion and bacon w\ sour cream on top
Wings
Served in orders of (6) for $6 or (12) for $11
Duck Wings
5 to an order $8 Wing choices are sriracha hot, bourbon teriyaki, paprikash, hot paprikash
Bavarian Sampler
Pierogies, kielbasa, sauerkraut, 2 Bavarian pretzels
Poutine
A toast to our neighbors up north! Seasoned fries topped with cheese curds and house made brown gravy!
Daily Soups
Ask your server for daily soups!
Seasonal Salad
Ask your server for choices
Roast Pork
Double roasted pork with our homemade sweet sauerkraut. Served with our dumplings or spätzles
Goulash
Savory cuts of choice beef cooked gradually with Spanish onions and imported paprika. Served with dumplings or spätzles
Roasted Duck
A robust half a duck slowly roasted to golden perfection. Served with our sauerkraut and choice of bread dumplings or spätzles
Roast Chicken
Half of a chicken slowly roasted until golden brown, served with your choice of side. Add our unique homemade stuffing $2.50
Koprova
Choice cuts of beef in our rich and creamy lemon dill sauce. Served with our dumplings or spätzles
Leczo
Locally grown vegetables slowly sautéed with European seasonings and finished with poached eggs. Served over dumplings or spätzles
Chicken Paprikash
Savory white and dark chicken in our family's signature rich and creamy paprika sauce. Served with dumplings or spätzles.
All white Paprikash
Our signature paprikash sauce served over only white meat. Recommended with bread dumplings or spätzles.
Petite Paprikash
Smaller serving for the petite appetite.
Broccolikash
Our rich sauce served over broccoli florets. Served with bread dumplings or spätzles.
Weiner schnitzel
Milk fed veal pounded thin and breaded with our house made light breading. Served with your choice of side.
Holstein schnitzel
Our Weiner schnitzel dressed up with a fried egg on top! Served with your choice of side. Home fries recommended!
Jaeger schnitzel
Our Weiner schnitzel served under our rich mushroom sauce with a touch of sherry. Served with your choice of side.
Dill schnitzel
A delicious rich and creamy dill sauce served over our Weiner schnitzel. Recommended with dumplings or spätzles.
Hungarian schnitzel
Weiner schnitzel with a portion of our leczo over top. Served with potato home fries or your choice of side
"Substitute potato pancakes as a side for $2 more!
Add a side of our house made sauerkraut for only $2.50"
Lake Erie Yellow Perch
Truly a one of a kind! Caught only in our great lake. Filet's are lightly breaded in our own breading and served with house made tartar and your choice of side. Home fries recommended.
Flame Broiled Salmon
8oz. wild caught filet, flame broiled, and offered one of the following 3 ways. Lemon pepper seasoned, Zesty orange glazed, or Creamy dill sauce
Frog Legs
Farm raised frog legs breaded lightly in our house breading, served with house tartar sauce and your choice of side.
Bread dumplings, Spätzles, Home fried potato's, Broccoli florets, Vegetable medley, Seasoned French fries, Home made sauerkraut, Apple sauce, Home made stuffing
Apple Strudel
Our family recipe! Served warm with a scoop of vanilla ice cream!
Palacinka
home made crepe filled with seasonal fruit and topped with whip cream and chocolate drizzle
Dessert Pierogies
made pierogies fried and served with vanilla ice cream! Choice of apricot, strawberry or blueberry, or combo it up!
Non-alcohol
Coca Cola, Sprite, Diet Coke, Iced Tea, Raspberry Iced Tea, Pink Lemonade, Ginger Ale, Coffee, and Hot Tea
BAR MENU ('Till Midinight)
Wings
Hot, paprikash, or bourbon teriyaki
6 for $6, 12 for $11
Duck Wings
Hot, paprikash, or bourbon teriyaki
5 for $8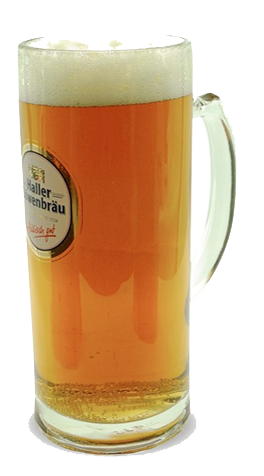 Hot pretzels with paprikash sauce